Welcome to the Only Golf learning Academy and Driving Range in Mumbai &Thane.
Situated at a height of 1300 feet above sea level, this is the most scenic driving range in Mumbai and Thane. The best feature of the driving range is that you can practice in any weather, as it has an all-weather canopy. We have the best coaches who are always present to help you improve your game.
The driving range is open from Tuesday to Sunday from 7 am to 6 pm.  For more information and bookings kindly call Mr. Ashok Kalarikal on 9869438000 or email us at golf@goldenswan.com.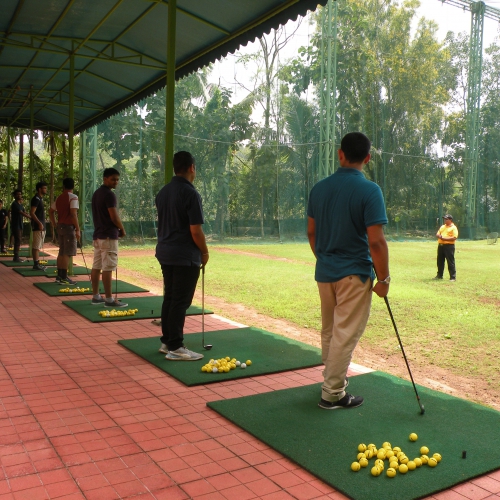 Enjoy the finest social clubbing amenities